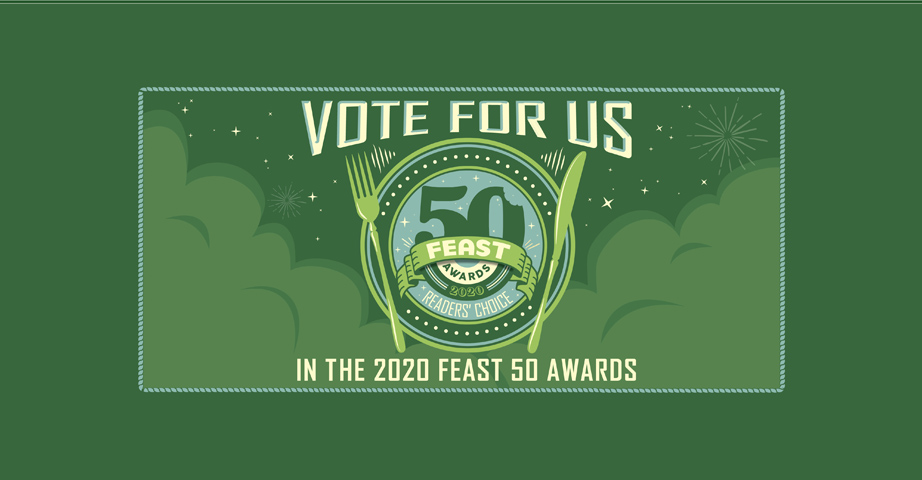 Make your voice heard! Vote Three Kings Pub your favorite in the restaurants, bars and food-and-drink categories during the 2020 Feast 50 Awards.
Don't see your Three Kings Pub? Write us in! Nominees who receive a certain number of write-in votes will be added to the poll. And by entering your email address, you could win a pair of tickets to one of our upcoming Taste & Toast events.
Feast will be accepting votes through Mon., Feb. 3, and the results will be published in the May 2020 issue.